GBP/JPY registered solid gains during the week of 2.72%.
The Bank of Japan interventions gave GBP/JPY buyers a better entry price around the weekly lows of 165.43.
The GBP/JPY remains upward biased, about to test the February 2016 high at 175.01.
The GBP/JPY rallies to fresh six-year highs above the 170.00 threshold as the Japanese Yen (JPY) gets hammered by the British Pound, which is posting a solid recovery after ebbing due to the mini-budget proposed by the ex-PM Liz Truss, replaced by Rishi Sunak. The arrival of Sunak was cheered by investors, as shown by the Pound Sterling, appreciating against most G8 currencies. At the time of writing, the GBP/JPY is trading at 171.20.
GBP/JPY Price Analysis: Technical outlook
The GBP/JPY daily chart shows the pair is upward biased and with a clear path toward testing the February 2016 highs at around 175.01. However, as price action registers higher highs, oscillators, namely the Relative Strength Index (RSI) do not, so a divergence between price action and RSI could open the door for a reversal. The following key resistance areas are the psychological levels 172.00, 173, 00, and 174.00.
Otherwise, the GBP/JPY first support would be the 170.00 figure, which could open the door for further losses once cleared. The following support area would be the October 27 daily low at 168.82, followed by psychological 168.00.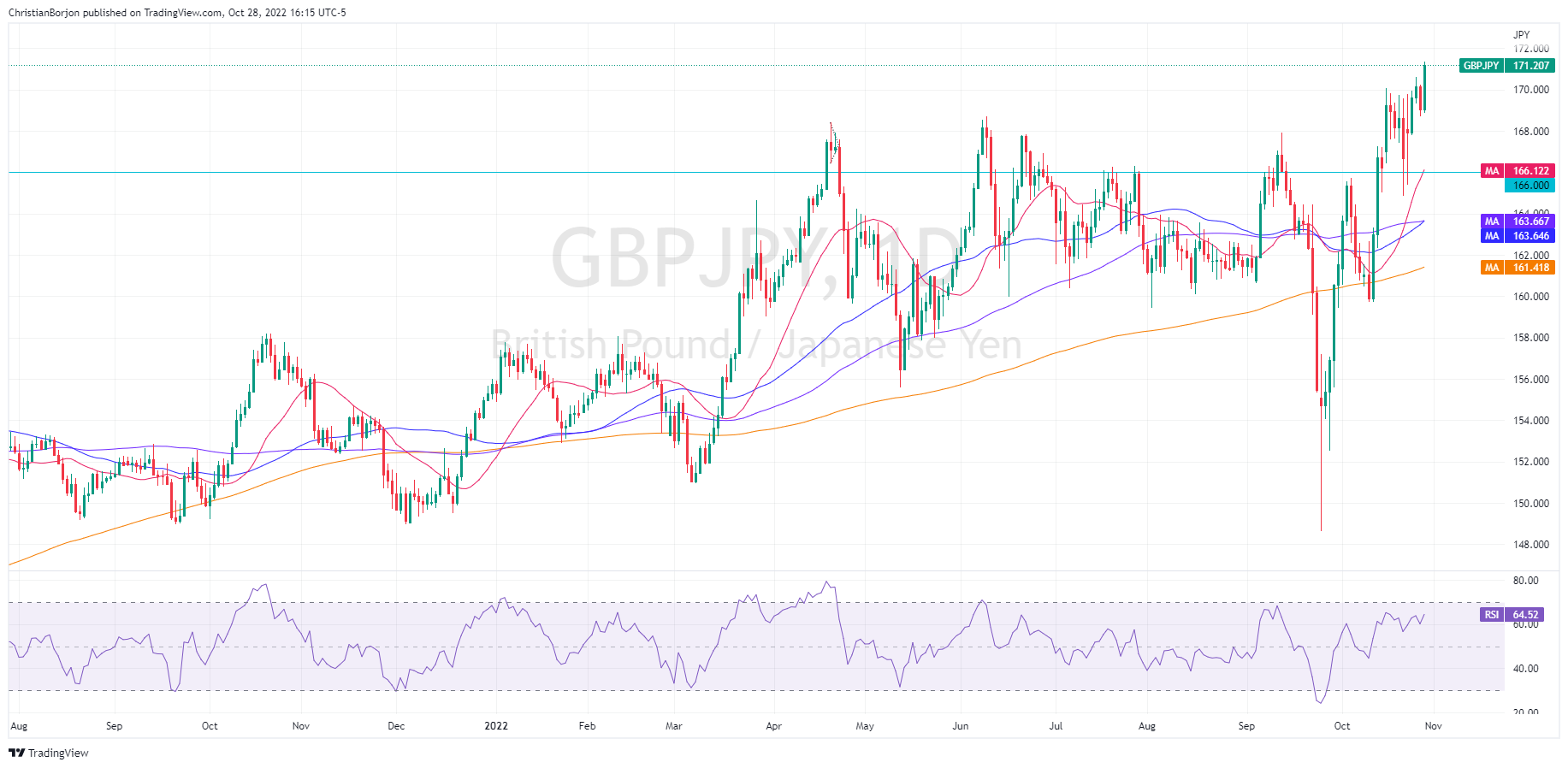 GBP/JPY Key Technical Levels