This Blog post details how the Set Files were decided during optimization, it will also show alternative settings.
Broker Data: Darwinex UK.
Terminal: MT5
Date Range tested: 01-Jan-2018 to 15-Oct-2023 (5 Years 9 months)
Leverage: 1:25
Deposit: $10,000 US Dollars
Risk per trade 1% of Account Balance
Optimization Modelling: Open Prices.
All single tests  are 'Every Tick based on Real Ticks' modelling. They will be worse than the open prices modelling results.
This NASDAQ Stock+ edition trades stock tickers.
Stocks Gap up and Gap Down, this means 'open prices modelling' is not good enough for single backtests. For example if there is an overnight gap down , and it gaps down further than our buy position stop loss, open prices modelling will assume SL was guaranteed, this is more reason to always use 'Every Tick based on Real Ticks' for single tests. Open Price modelling is quite accurate for tickers, that do not gap up/down (like forex). 
NDX (USTECH 100 CFD)


---
ADBE (Adobe CFD)



---
NVDA (Nvidia CFD)



---
TSLA (Tesla Motors CFD)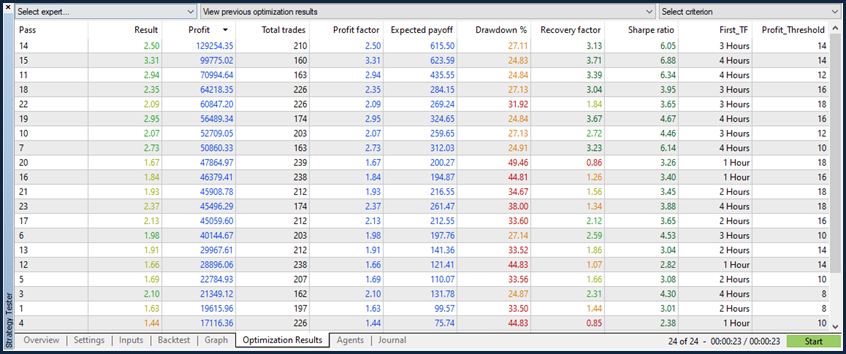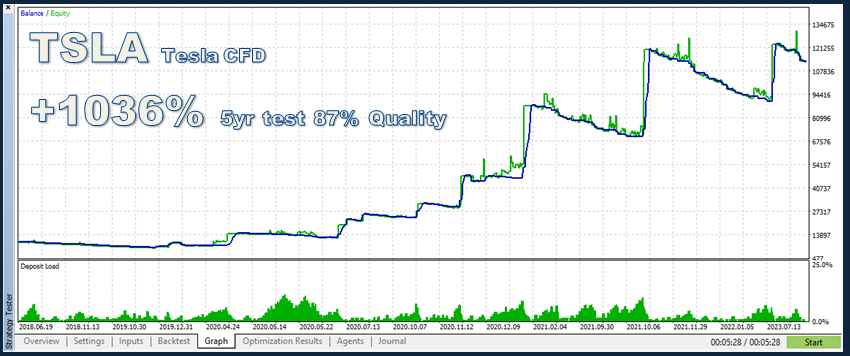 ---
COST (Costco CFD)



---
MSFT (Microsoft CFD)



---
Portfolio of Strategies:
Full pdf portfolio reports attached.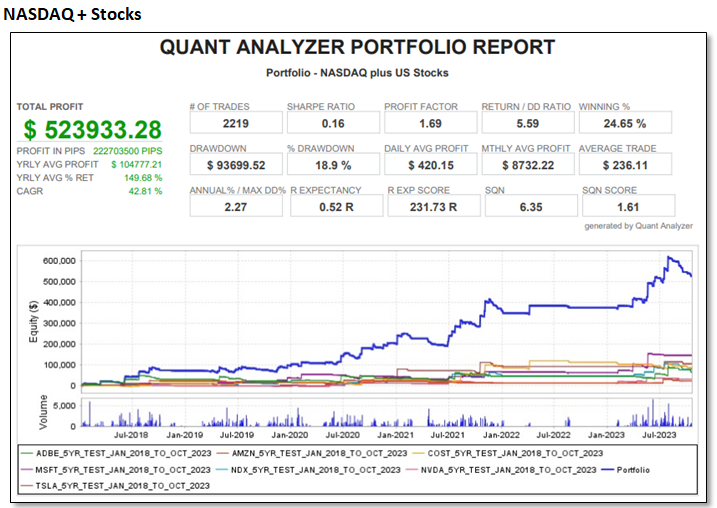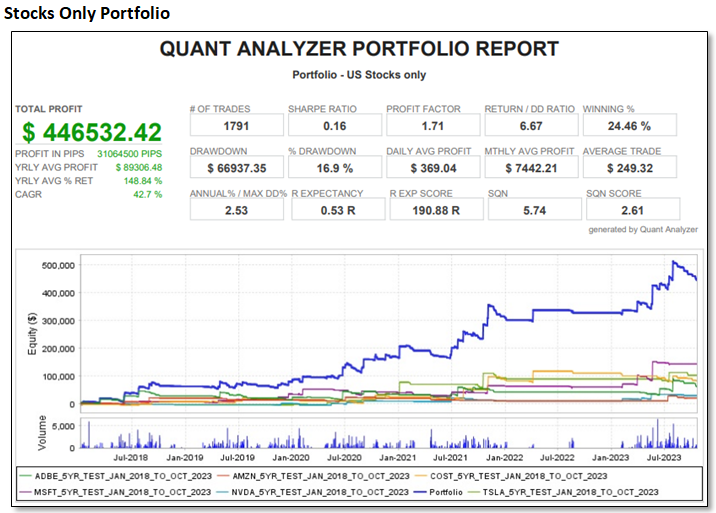 Portfolio Monte Carlo simulations to find worse drawdown.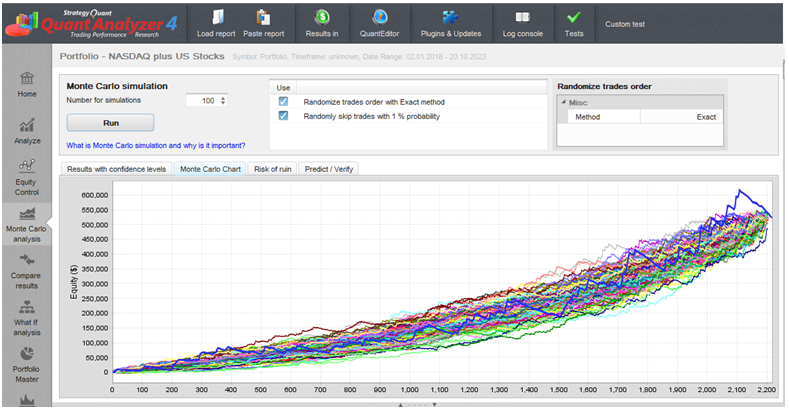 Portfolio .set file Risk % per Trade settings
Hope fully you have already read the Manual, the Manual details how to set the Risk% Input.
So in this portfolio we are trading 7 Symbols, there for we have 7 strategies. We will place RTR Momentum Trend Expert Advisor on 7 separate charts; each must have a unique Magic Number.