This Blog post details how the Set Files were decided during optimization, it will also show alternative settings.
Expert Set Files and Optimizations for RTR Momentum Trend Bitcoin Crypto+  (25th October 2023)

Broker Data: RoboForex Pro
Terminal: MT5
Date Range tested: 01-Jan-2018 to 15-Oct-2023 (5 years 9 months) unless stated otherwise, some Alt-Coins are fairly new and data starts at a later date.
Leverage: 1:25
Deposit: $10,000 US Dollars
Risk per trade 1% of Account Balance
Profit Factor Max
The last Columns in black are Inputs being optimized.
Optimization Modelling: Open Prices.
All single tests performed in this document are either 'Every Tick based on Real Ticks' Modelling or 'Every Tick'. They will be worse than the open prices modelling results, used in optimization. This EA is coded to execute on opening of bars.
'Real Tick' vs 'Every tick'
'Every tick' uses ticks emulated from 1 minute OHLC bars, they assume 4 ticks per minute.
Real tick is real historical ticks from the broker, including bid-ask spread, where there are gaps in the real tick data, will be filled with 'Every Tick' emulated data.
A 'real tick' back test result with 15% quality is better than a 100% quality 'Every Tick' back test. Because 15% were used using real ticks and the rest 85% were made up of 'Every Tick'. 
ETHUSD Ethereum



---
LTCUSD (LiteCoin)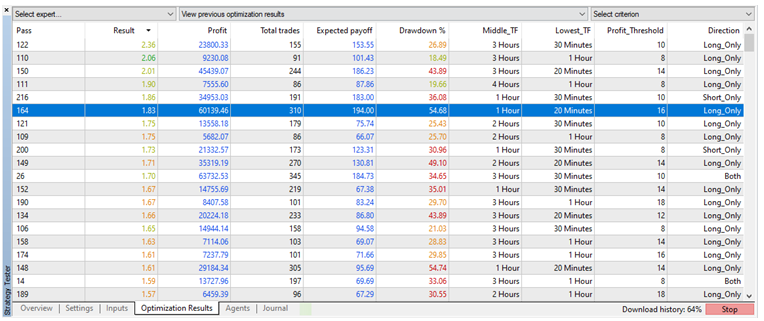 ---
BTCUSD Bitcoin 



---
SOLUSD (Solana) data starts at 01 Jan 2021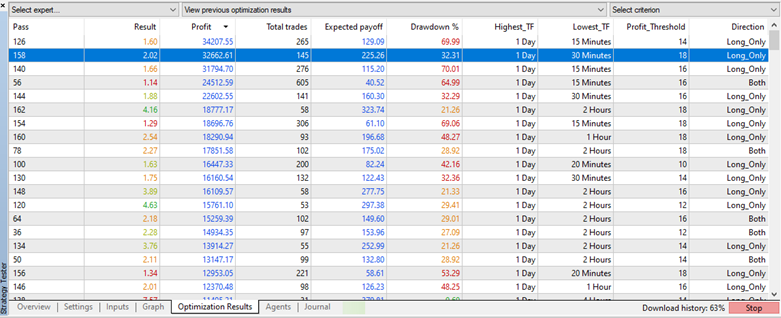 ---
LINKUSD Chain-link, data starts 01 JULY 2019



---
DOTUSD (Polkadot) USD Data Starts 01 Jan 2021



---
BTCEUR (Bitcoin Euro)



---
ETHEUR (Ethereum Euro)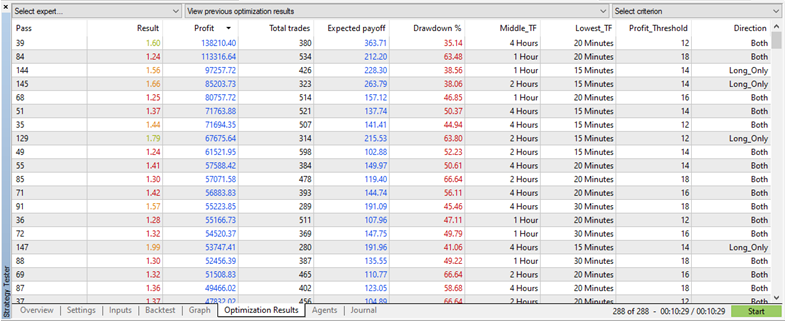 ---
Portfolio – All Coins full Portfolio pdf report is attached .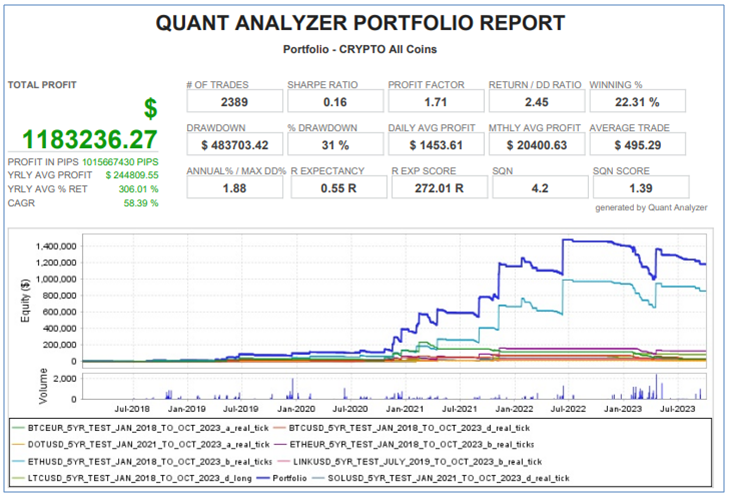 Monte Carlo for All Coins Portfolio: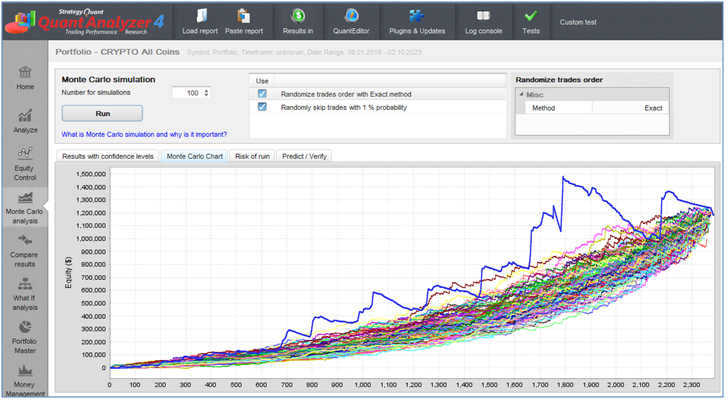 Portfolio Bitcoin and Ethereum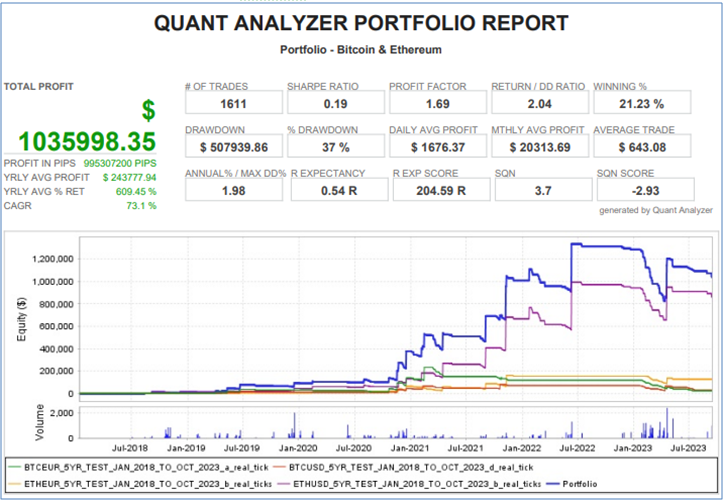 Bitcoin and Ethereum portfolio Monte Carlo: