Hello traders,
I have created a new Button for the "Supply Demand EA Pro" . The "Freeze Alerts" Button.
Sometimes we want to focus on a single pair that we have found an opportunity and we do not get distracted by receiving Alerts.
Now you will be able to disable Alerts on all charts by clicking the "Freeze Alerts" Button and this will affect all open charts that the EA is attached.
After you finish the trade on a single chart, you can disable the "Freeze Alerts" Button and start receiving Alerts again.
It is a very handy tool that many traders have asked me to create it and i have put it into the Trading Panel.
Check the photo below.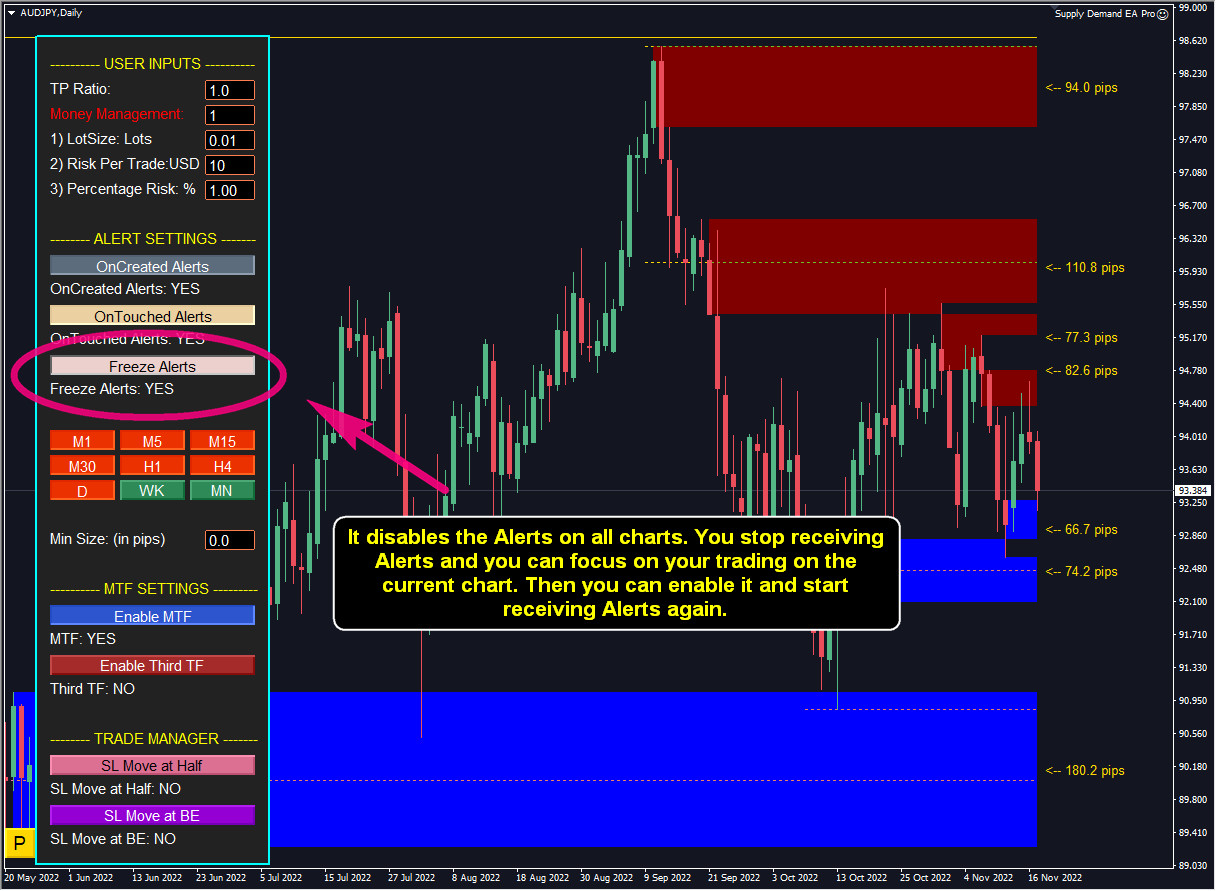 SUPPLY DEMAND EA PRO : https://www.mql5.com/en/market/product/66734
In case you have any question send me a Direct Message or an email and i would be more than happy to assist you.
(high.probability.zones.trading@gmail.com)