In favor of the fact that the downward correction of the dollar is close to completion, is the fact that, according to many economists, the Fed and other major world central banks, in particular the ECB, will begin to simultaneously reduce the rate of increase in their interest rates. This means that the impact of changes in the monetary policy of the Fed and other major central banks of the world on the dynamics of the dollar and major currencies will be relatively neutral. Then the general economic situation in each country with the world's largest economy, as well as geopolitical risks, will again come to the fore.
But here, in the United States, things are better with this than, say, in Europe, where there is uncertainty in the energy market, threatening even more serious disruptions in their supplies, inflation is even higher (according to updated data published today, the level of annual consumer inflation in the Eurozone in October it was 10.6%, while in the US it is 7.7%), and in Ukraine, part of this very Europe, the military conflict so far has the prospect of escalation. And this will hurt the European economy more than the American economy, given Europe's closer economic ties than the US to Russia.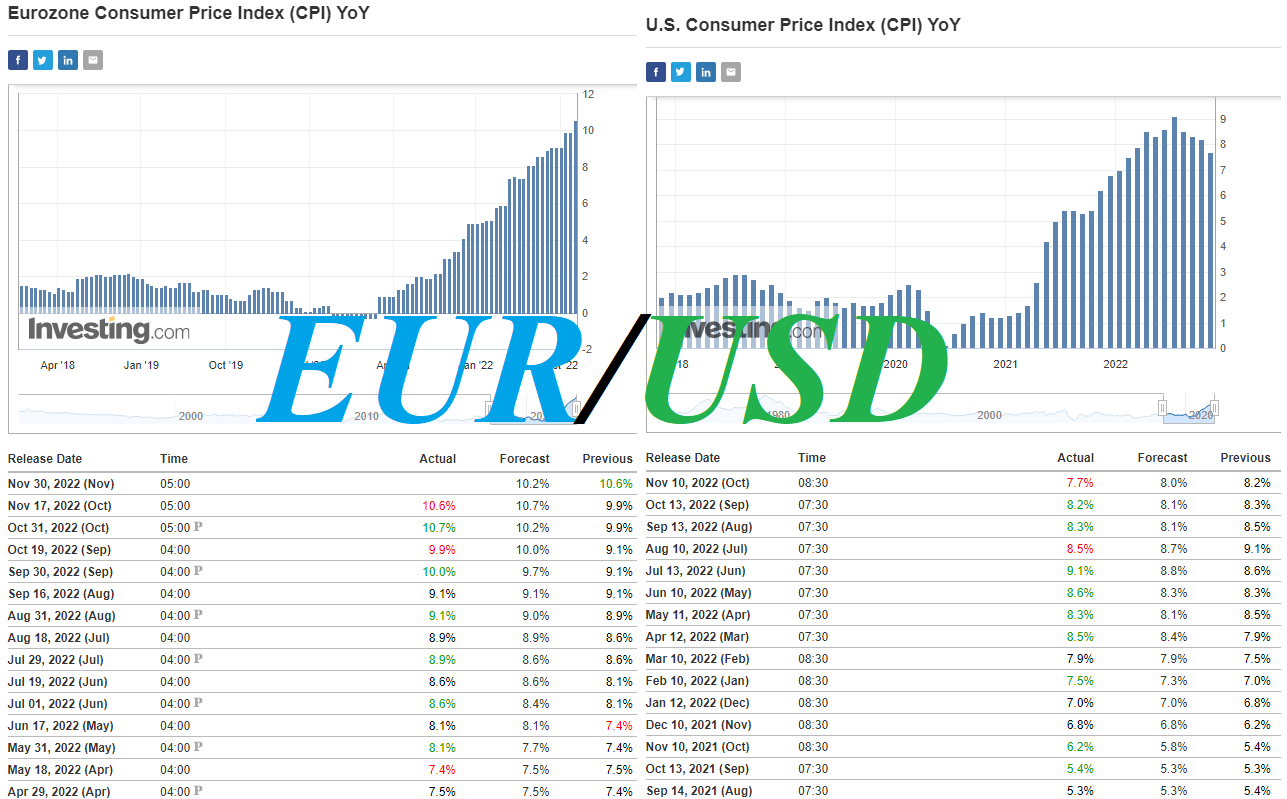 As for the main competitor of the dollar on the euro currency market and the EUR/USD pair, at the time of publication of this article, it was trading near the 1.0365 mark, again failing to overcome the key resistance level 1.0390. Below this resistance level, EUR/USD remains in the global bear market zone. However, for short positions resumption, the price needs to go down to the zone below the support level 1.0230 (for more details and an alternative scenario, see "EUR/USD: technical analysis and trading recommendations for 11/17/2022"). Below these levels, short positions remain preferable.
*) for the events of the week, see Key economic events of the week 11/14/2022 – 11/20/2022
Support levels: 1.0230, 1.0090, 1.0020, 1.0000, 0.9745, 0.9700, 0.9600, 0.9535, 0.9500, 0.9400, 0.9300, 0.9200, 0.9000
Resistance levels: 1.0390, 1.0500