Hello, dear MQL community,
Let me share my Forex philosophy and introduce you to the Einstein Expert Advisor. This advisor is crafted for those seeking consistent income in the Forex market while minimizing the constant fear of capital loss. In Forex, just like in life, philosophy plays a pivotal role. If the constant uncertainty and fear of loss trouble you, this philosophy can provide a fresh perspective on your trading approach.
The Einstein Expert Advisor, driven by cutting-edge technologies such as big data analysis, cloud computing, machine learning, and artificial intelligence, is designed to help you stay open to new opportunities and adapt to evolving market conditions. Forex isn't a game of chance; it's a realm of statistics. By strictly adhering to certain rules and harnessing the power of artificial intelligence, you significantly increase your chances of turning a profit. We firmly believe that our expectations and decisions should be rooted in statistics and strategy, not left to mere luck. 
My goal is to assist individuals in achieving financial success in the Forex market. That's why I created this Expert Advisor. It's not about promising overnight wealth but offering a tool that empowers traders to attain stability and minimize risks. I'm committed to providing a solid foundation for your trading journey. The Einstein EA combines the best aspects of classical swing trading with the advantages of modern technologies. It offers a unique combination of classical swing trading with advanced artificial intelligence methods. This combination allows for adaptation to changing market conditions and making informed decisions.
Features of the Einstein EA include:
Accurate Signals and Analysis: Thanks to modern market analysis and forecasting methods, Einstein EA provides precise entry and exit signals. Artificial intelligence algorithms analyze a large volume of data, uncover hidden patterns, and identify promising trends.
Risk Management: The advisor pays special attention to risk management, allowing traders to preserve capital and minimize losses. This is achieved through optimizing position sizes and automatically adhering to strict capital management rules.
Flexibility and Personalization: Einstein Expert Advisor offers the option to customize it according to specific trading preferences. You can adjust the advisor's parameters to align with your strategy and risk profile.
Transparency and Learning: The advisor provides detailed reports on its activity, allowing traders to better understand the decisions made by the algorithm. This is an excellent opportunity for learning and improving trading skills.
Advantages
Not a martingale
Not a Grid
No averaging 
No dangerous methods of money management are used
Hard stop loss and take profit for each position
Not very sensitive to broker conditions 
Easy to install
Suitable for Challenges, Prop Firms and FTMO
The Einstein Expert Advisor, with its foundation in statistics, strategy, and the power of artificial intelligence, serves as a means to safeguard your capital and secure steady profits in the Forex market. It doesn't make extravagant profit promises but provides an essential tool for successful Forex trading. For those interested in exploring the Einstein Expert Advisor further, don't hesitate to contact me.
Together, let's establish the foundation for your financial success in Forex, powered by the latest technologies and the wisdom of data-driven trading.

☑️ HOW TO SET UP EA ☑️
The Expert requires no special installation skills. It works by default. You only need to do three steps.
☑️STEP 1
Open the EURUSD, GBPUSD and AUDUSD chart with 1 hour timeframe
☑️STEP 2
Select the desired risk level
Low 0.01 per 100usd
Medium 0.01 per 50usd
High 0.01 per 30usd
FTMO Max Daily DD 5%
☑️STEP3
3. Copy these links to the terminal settings!!!
https://api.openai.com/
https://sslecal2.forexprostools.com
https://www.worldtimeserver.com
http://fxdata.cc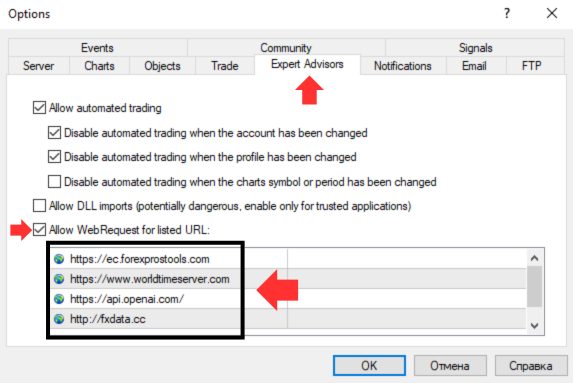 Don't forget to enable AlgoTrading in your Metatrader terminal!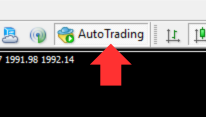 Recommendations:
Account type: Any account type, but ECN, Raw or Razor with very low spreads at GOLD(XAUUSD) will be better.
VPS not must but highly recommended, MQL VPS or any other remote desktop VPS
Limited Start Price of only $599  
I aim to create an exclusive experience for our users, which is why I have decided to limit the number of available copies of the Einstein Expert Advisor. This approach is designed to ensure that each owner of expert advisor can experience the level of privileges and support that cannot be provided in an unlimited quantity. I believe in the uniqueness and quality of our product, and the limited number of copies guarantees that each user will receive maximum benefits and attention from our team. The exclusivity of Einstein Expert Advisor becomes your key to successful trading in the Forex market. Don't miss the opportunity to be part of this limited circle of privileged traders, ready to achieve financial success with us.
Private MQL group available (only for EA users)
Send me PM  https://www.mql5.com/en/users/curb1985
Telegram News Channel https://t.me/AlphaFXSolutions
MT4 Version : https://www.mql5.com/ru/market/product/106785
MT5 Version : https://www.mql5.com/en/market/product/106784
The Einstein Expert Advisor does not make promises of quick profits, as trading always involves risks. However, with the use of modern technologies and data, it can assist traders in making informed decisions when trading gold. Please note that the use of the advisor does not guarantee success in the market, and it is always important to conduct your own analysis and manage risks.