Share:

The AUD/NZD has etched in a new weekly low at 1.0780 after a week of declines.
The Aussie's backslide comes after reaching a technical ceiling at 1.0940.
Buyers to be pushed to the back end for next week if they can't grab ahold of moving average barriers.
The AUD/NZD has managed to hold on for Friday, closing out the trading week close to flat on the last day after declining over 1.1% peak-to-trough from Monday's peak near 1.0900.
The pair still remains down almost 1.4% from the last meaningful swing high into 1.0945 and Aussie bidders are beginning to run out of track as the AUD/NZD rotates into a bearish technical pattern, slipping below the 200-day Simple Moving Average (SMA) and on pace to extend declines back into the last low set in October near 1.0640.
The Moving Average Convergence-Divergence (MACD) on the daily candles is confirming a bearish signal following a slow and fast moving average crossover, and a Relative Strength Index (RSI) still near the midrange but declining slowly is implying there's still room to run on the down side before hitting oversold conditions.
AUD/NZD Hourly Chart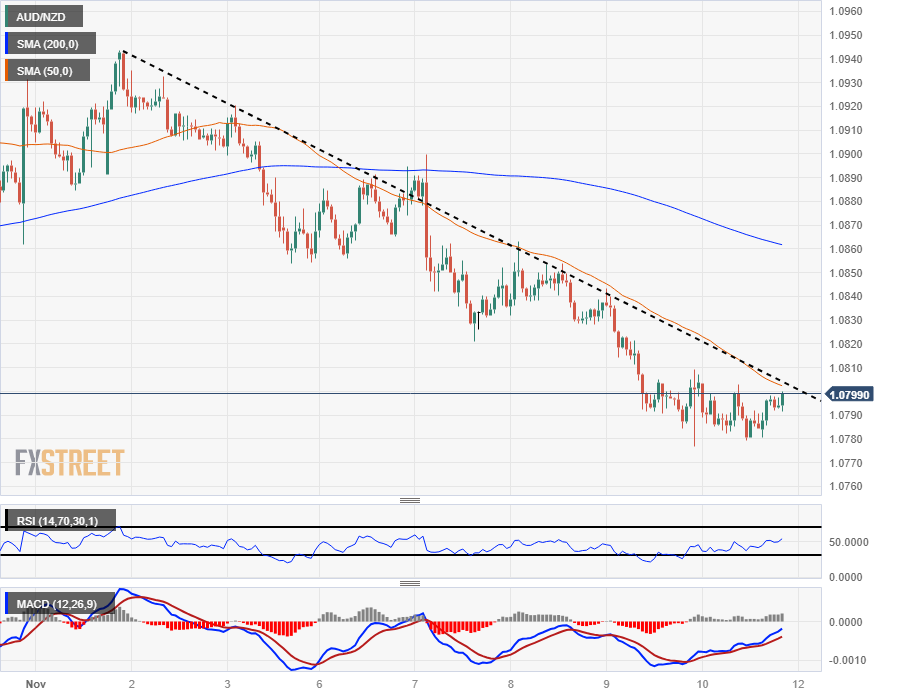 AUD/NZD Daily Chart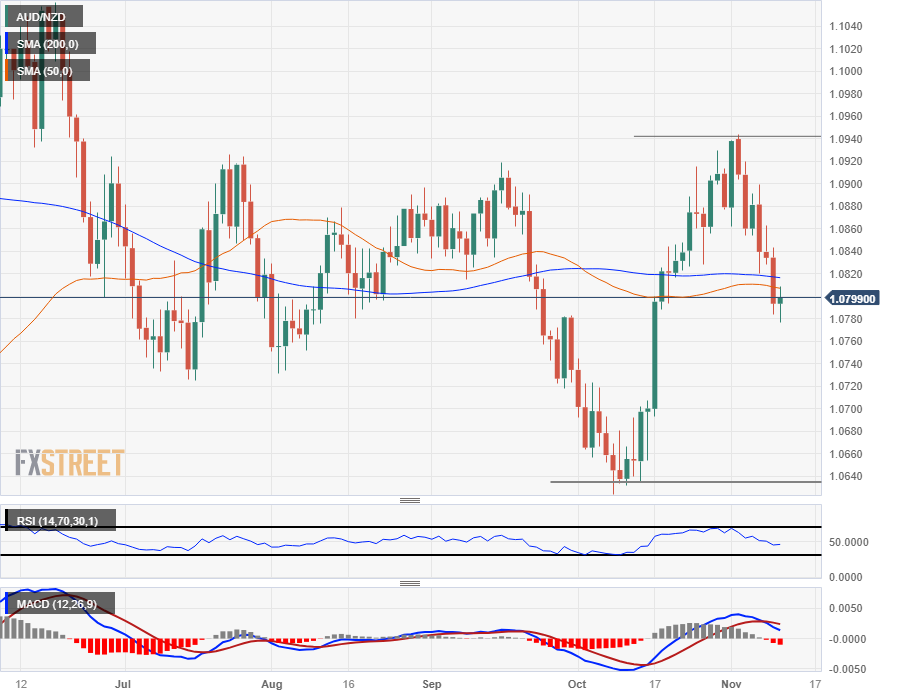 AUD/NZD Technical Levels